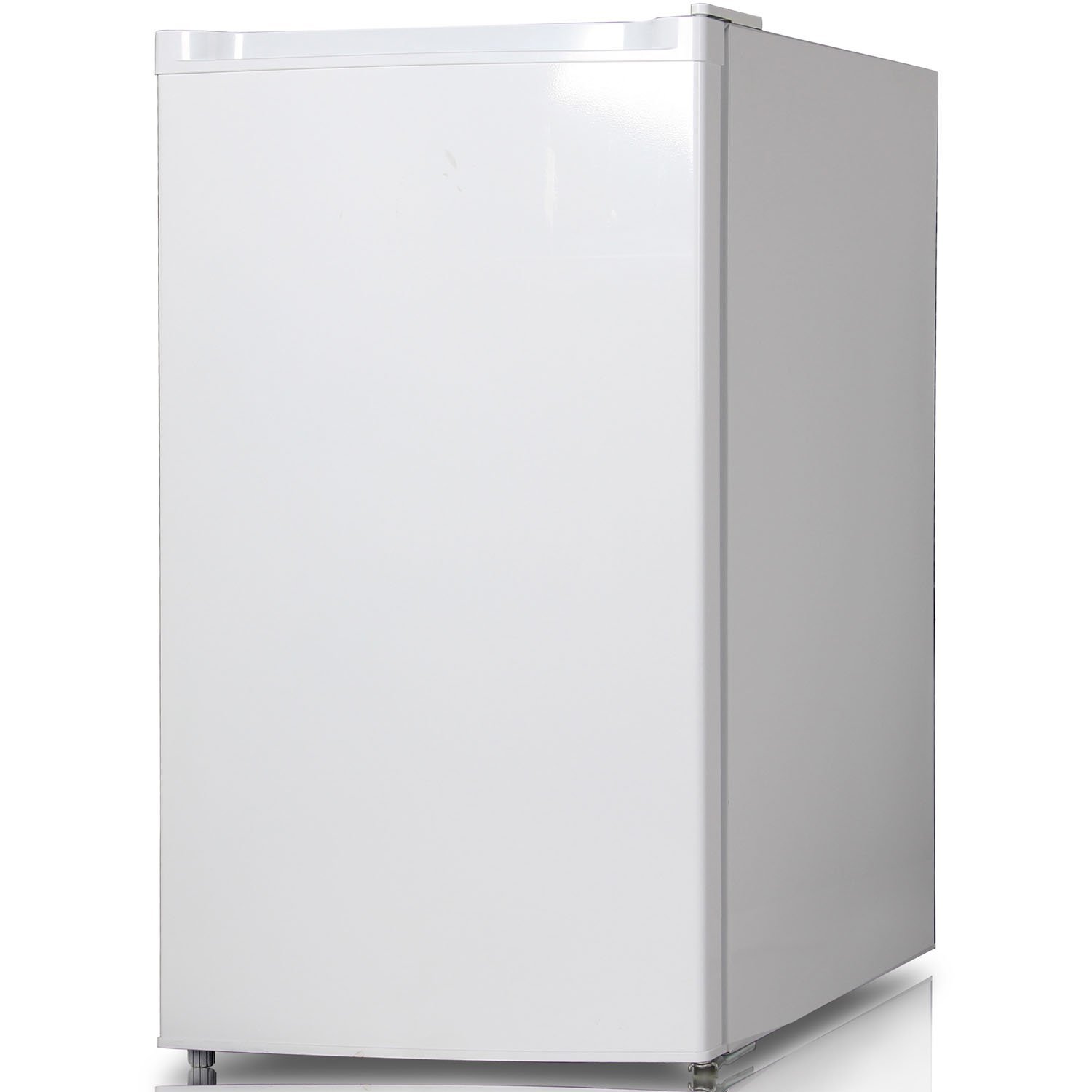 Buying a refrigerator requires heavy investment, and the refrigerator is not of desired quality and performance then it can be waste of money. That's why it is recommended to research well before you buy such heavy appliances.
In case, you want to buy a refrigerator from a trusted brand name, please check keystone KSTRC44CW single-door refrigerator that has a compact profile and freezer section as well.
Keystone KSTRC44CW refrigerator with freezer compartment comes with 4.4 cubic feet storage capacity, and it looks very stylish in white finish, will surely add an elegant touch to your home décor.
This Keystone single-door refrigerator is perfect for:
College dorm
Rec. room
Small offices or
various other requirements
Amazingly, Keystone KSTRC44CW comes with freezer compartment with 0.36 cu. ft. capacity, so you have both an impressive refrigerator and a freezer. Further, it can be a great family size refrigerator and freezer for storing all your foods and drinks safely. And get access to all your foods and drinks instantly.
Other important features of Keystone KSTRC44CW are:
3 wire shelves with plastic coating in refrigerator
Separate space for storing beverages, space for 2 liters bottle
2 racks for small items on the refrigerator door
Reversible door that has a recessed handle and
Adjustable legs
Keystone KSTRC44CW requires 115V current for the smooth operation, and the input power is 27W. It weighs 57 LBs while the shipping weight is 64 LBs. It has temperature control box, which is located in the front top-left side, which is next to the freezer compartment.
Keeping safety and environment in the mind, the product is UL listed and Energy Star rated. Keystone KSTRC44CW comes with one year of warranty on parts and labor. Read more…
[home]
Images
---