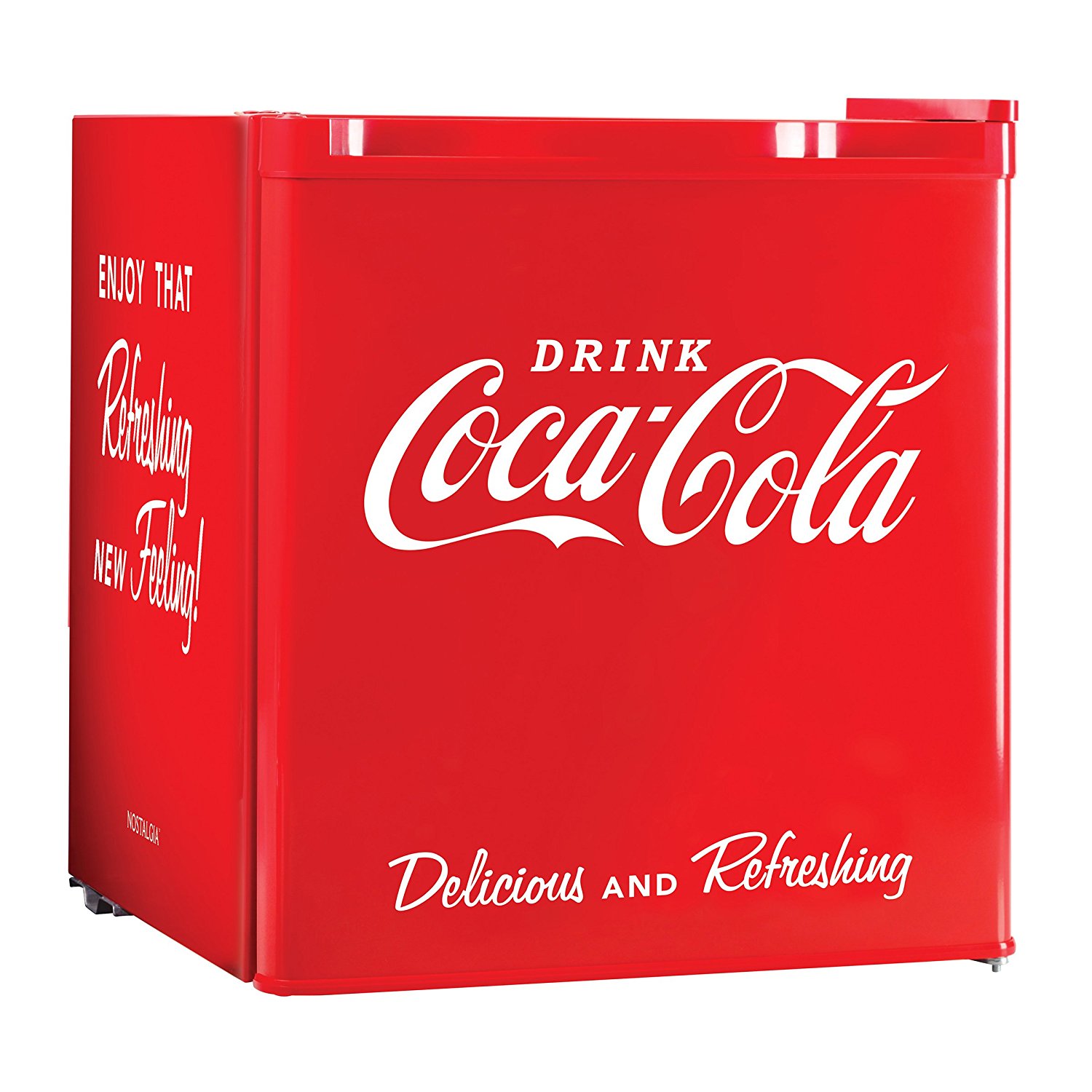 Nostalgia has become a popular brand name for numerous home and kitchen appliances. You can check Nostalgia CRF170COKE Coca Cola refrigerator, which comes in the storage capacity of 1.7 cubic feet.
This high grade and popular brand refrigerator is full of rich features. Some highlights are ice-cube tray, 2 leveling legs, recessed door handle, transparent freezer compartment, 2-liter bottle door storage, adjustable thermostat dial control and 1.7 cubic foot capacity.
Since Nostalgia CRF170COKE carries classic Coca-Cola design so you can keep your preferred foods chilled and handy with the compact refrigerator. For the easy access, it comes with stylish recessed door handle.
Further, it comes with transparent freezer section so the foods stay frozen while allowing too much space for other refrigeration related stuffs.
Nostalgia CRF170COKE 1.7 cubic feet refrigerator is also good to keep things organized. You will be able to organize with 2-liter bottle door storage and the coated-slide-out wire shelf. Also, it comes with two leveling legs to level the refrigerator bottom surface on even uneven surface. Read more…
---