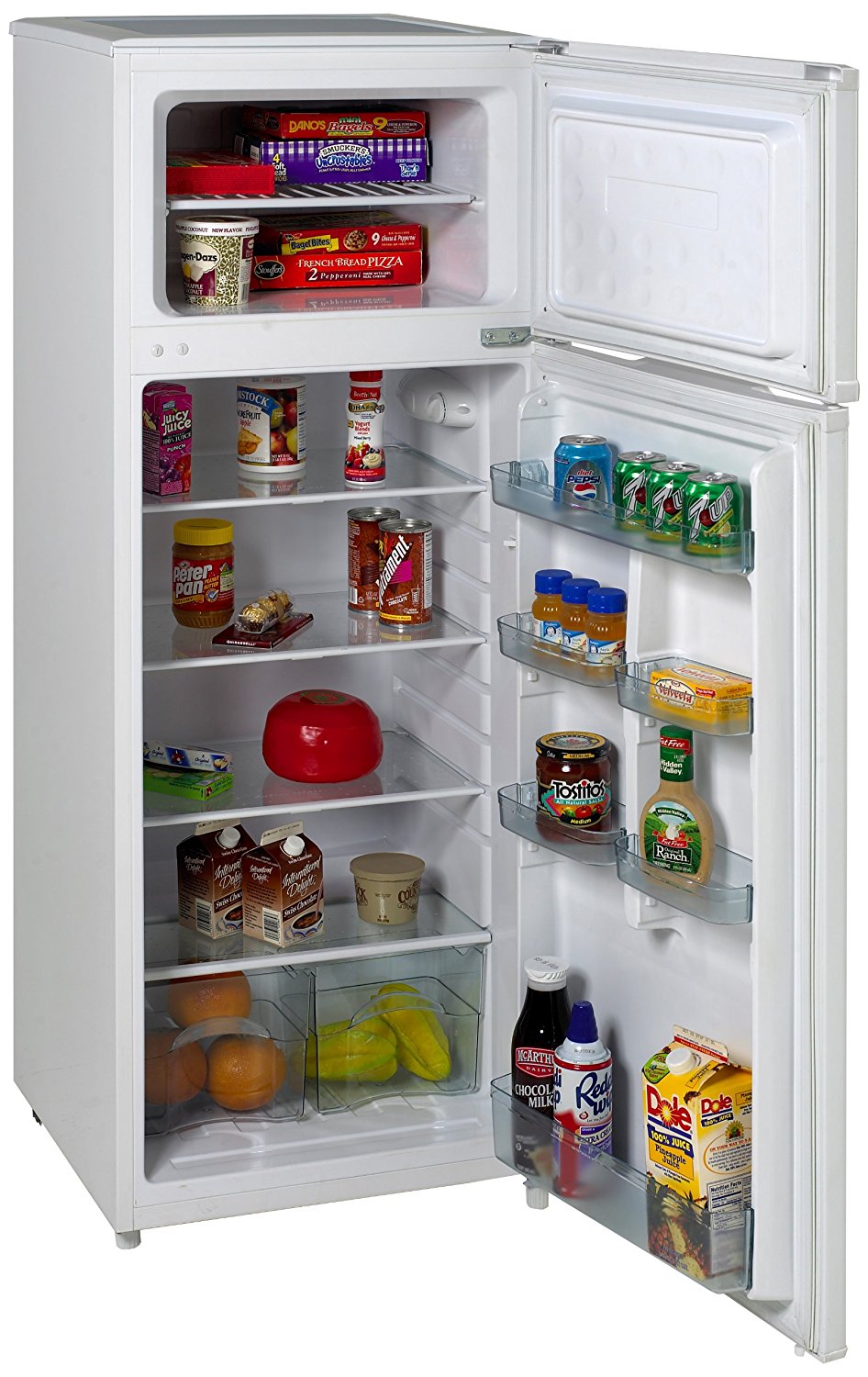 Avanti RA7306WT is performance-oriented refrigerator which is very popular as an apartment size refrigerator. However, I will say that it is priced a little higher than other refrigerators. If you get good performance from your refrigerator then a little high price shouldn't be an issue.
Before I talk about features and capabilities of Avanti RA7306WT refrigerator, I will like to say that Avanti is the top brand for various high quality refrigerators on the market.
A bit question arises at the time of buying home and kitchen appliances. The question is the appliance is energy saver or not. Of course, you must check the energy saving capability in the unit before you buy it. Talking about this Avanti 2-door refrigerator, it is an energy saver without any doubts because it is certified from Energy Star.
This Avanti refrigerator has adjustable glass shelves, which are removable too. That means you can remove the shelves if you need more storage space. The refrigerator door has bins, which are also removable for all your convenience and requirements.
Lower rack of refrigerator door has the capability to accommodate two-liter bottles, so if you have larger bottles up to the size of 2 liters, you can easily place them in the lower rack of the door.
Further, this 2-door refrigerator has advanced temperature dial that allows full range temperature control. And it comes with transparent crisper with glass cover for your convenience.
Amazingly, it has total storage capacity of 7.4 cubic feet, which is awesome for storing too many items including drinks, fruits and beverages.
Avanti RA7306WT gives you more convenience with the reversible doors so that you can open it either side.
It also has an ice-cube tray and interior light that will illuminate the storage area to access the item very easily. Read more…
[home]