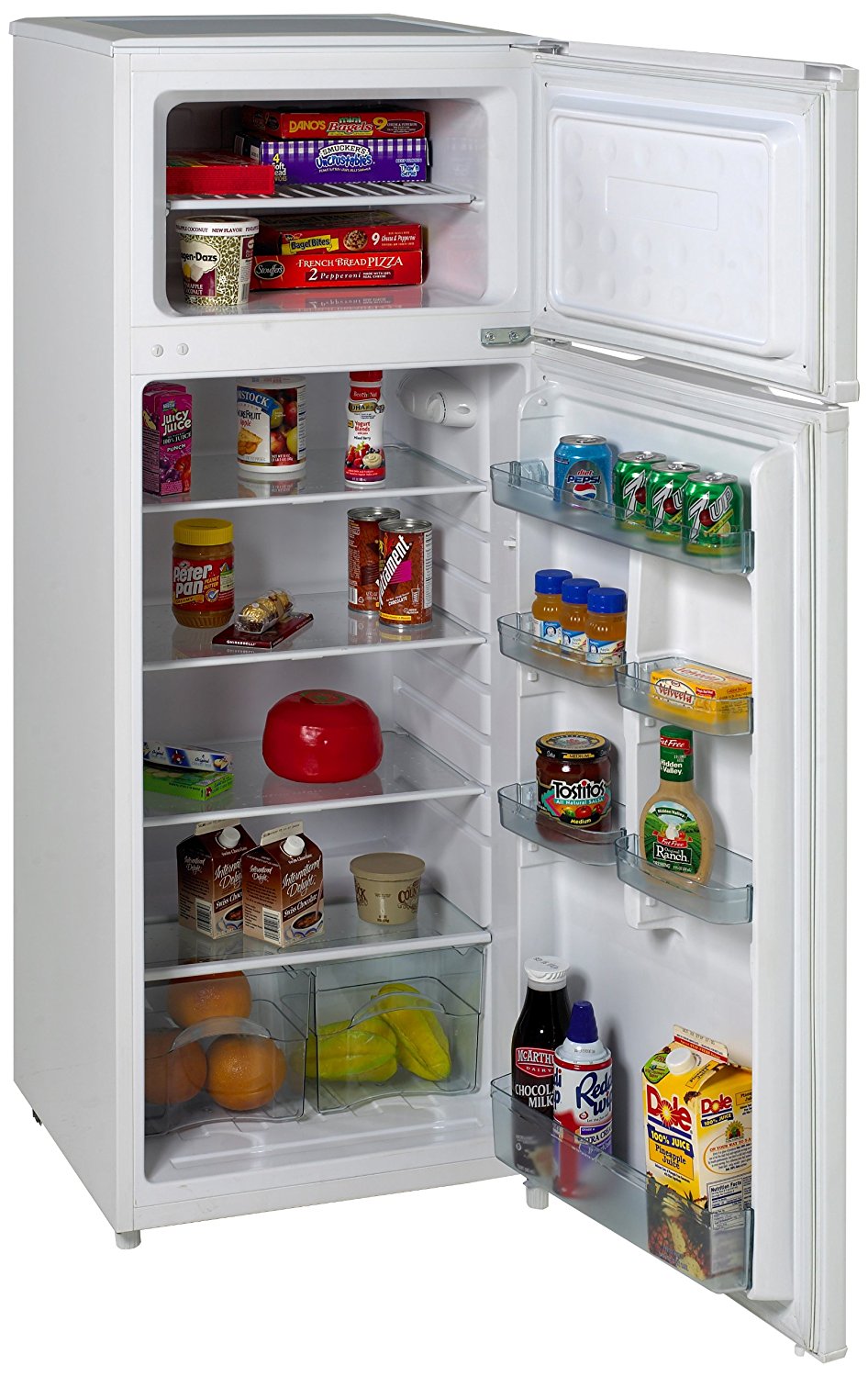 Best Choice Products mini refrigerator carries double doors and 3.2 cubic feet storage capacity. This is a stainless steel refrigerator, which looks awesome in any type of home interior. The stainless steel exterior is also good for cleaning because the dusts will automatically get removed due to the polished exterior.
3.2 cubic feet refrigerator comes integrated with a fridge and mini freezer. You can use the fridge for snacks, beverages and other preferred items.
Best Choice Products 34″ double door refrigerator has 6-can dispenser, and allows temperature adjustment so that you can perfectly chill and freeze your foods.
It also comes with a crisper drawer, ice scraper / tray to keep your ice cubes always ready.
Besides all these, the double-door refrigerator carries a separable glass shelf giving you ultimate storage flexibility.
Total dimensions are 19.75-inch long, 19-inch wide and 33-inch high.
This is a high grade refrigerator to keep your vegetables, fruits, ice creams at the desired temperature. The BestChoiceProducts refrigerator is ideal for dorm, garage, bedroom as well as offices.
Specifications are 53 LBs weight, silver color, stainless steel material, 120V power, 10W lightbulb and minimum assembly required with instructions. Read more…