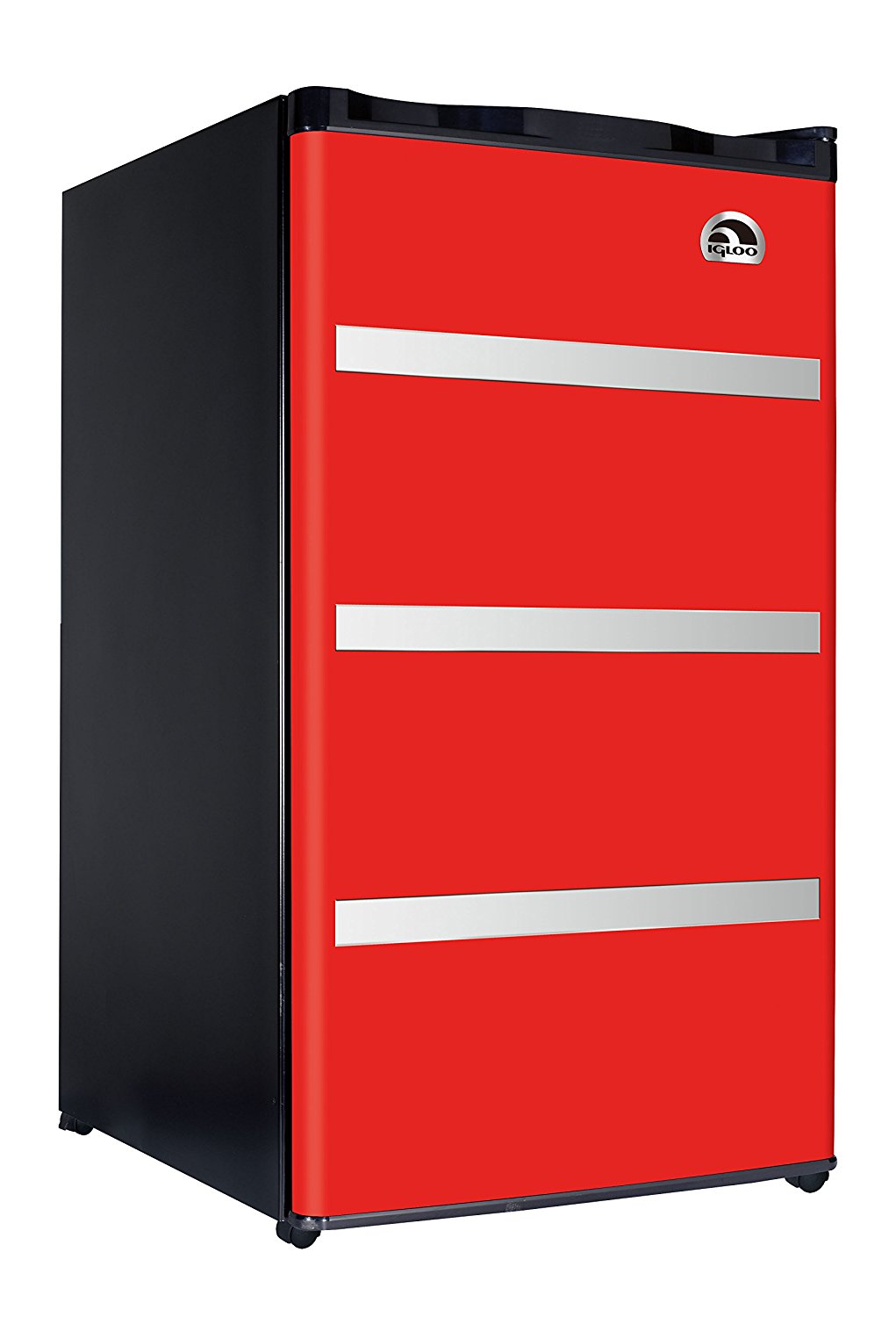 Igloo FR329-Red Garage Fridge comes with 4 caster wheels for the moving convenience. It has 2 removable wire shelves to increase more storage space if required.
To organize the items well, Igloo FR329 tool box fridge carries crisper, door can dispenser and drip tray.
Igloo FR329-Red Garage Fridge provides a reliable and perfect way to keep your beverages cool in any garage or work area.
I can say that it has gotten a unique design that allows to keep your drinks cold, and it greatly blends into your tools. So it greatly matches the environment in your work area.
Besides all the above capabilities, the 3.2 cu. ft. cooling space delivers enough room to keep beer and other beverages handy.
Amazingly, Igloo FR329-Red Garage Fridge comes with an advanced compressor to keep your beverages cold all the time while consuming less energy than others.
You will also find a crisper inside the fridge to keep your fruit, vegetables for a long period of time.
The 4 wheels of this fridge are caster wheels allowing you to move the fridge flexibly, when you think it is the right spot for your fridge, you can then lock down the wheels. Read more…
---