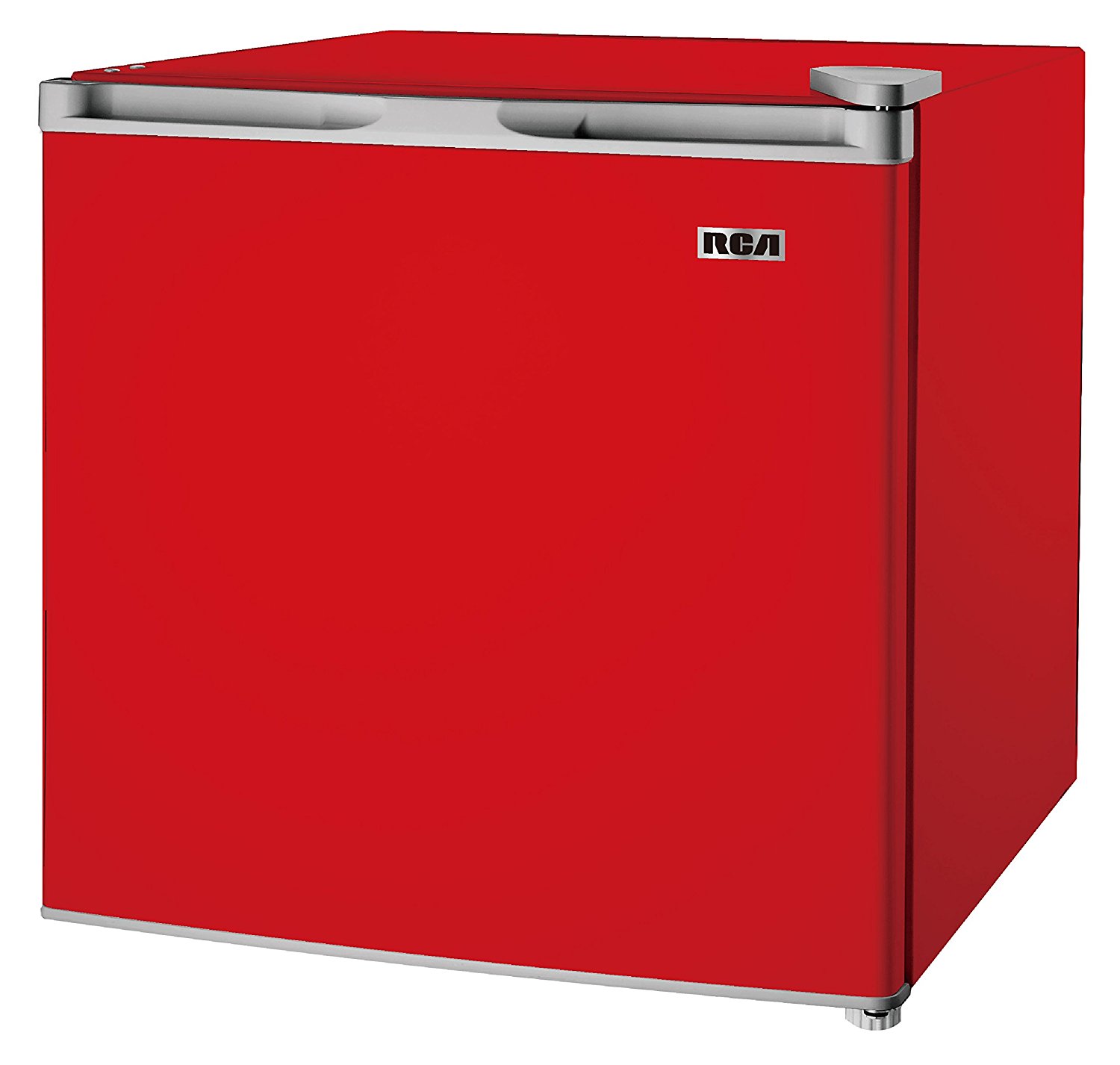 There is no doubts that RCA is a big brand name to make impressive fridges and other appliances. If you want to buy a good quality fridge, you can check RCA 1.6-1.7 cu. ft. fridge, which looks stylish in red color, and will surely add an elegant touch to your home décor.
Further, RCA red mini fridge in the storage capacity of 1.7 cu. ft. carries space saving and flush back design. It also has a reversible door that can be opened from the left or right side.
Talking about the performance of this unit, it comes with an adjustable thermostat and compressor for the best performance regardless of whether effects.
Other notable features of this RCA fridge are a door basket that can hold 2-liter bottles and an ice-cube chamber with tray.
Since RCA 1.6-1.7 Cubic Foot Fridge carries flush back design so it is a space saving unit that can be placed anywhere you want.
This is the perfect unit to keep food and beverages cold without worrying about the outside temperature as it has compressor cooling capability. This RCA mini fridge is perfect for bed rooms, dorm rooms and offices.
Sine it comes with an adjustable temperature so you are able to get food and drinks at your desired temperature settings. Read more…
[home]
Images
---