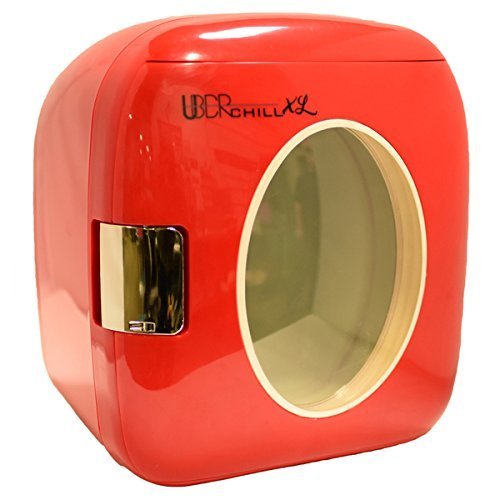 Uber Appliance UB-XL1-RED personal mini fridge comes with 12 can capacity, which is good for bedroom, dorm room, office, nursery, RV, boat and many other places.
You can easily plug this Uber Appliance personal fridge into a 12V car cigarette lighter or home outlet. It also comes with AC/DC transformer so it greatly becomes 12V DC or 110V AC portable cooler.
This personal fridge from Uber Appliance can also work like a car mini cooler when required.
This is a solid thermo-electric cooler fridge, which functions like a mini warmer and cooler so that it can keep foods and drinks at the best temperature.
Uber Appliance UB-XL1-RED mini fridge supports 40°F to 45° F. below ambient temperature or 150° F. (warming capacity).
When it comes to storage capacity, this Uber Appliance fridge can easily accommodate up to 12 X 12-ox cans / 9 X 500-ML bottles. Read more…
[home]
---