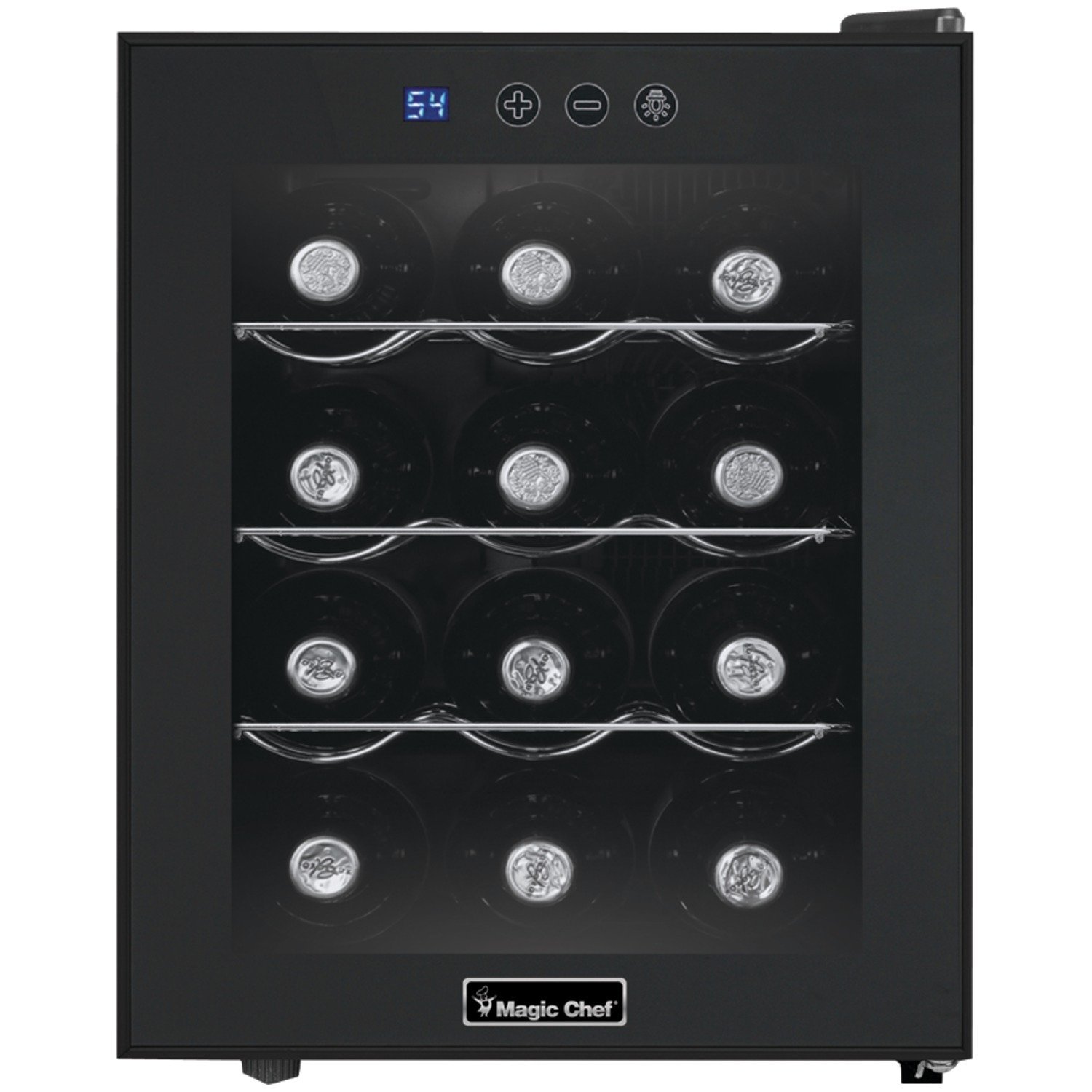 Magic Chef makes impressive fridges without any doubts. Now you can check Magic Chef MCWC12B 12-bottle wine cooler that comes with impressive features and cooling capabilities.
Highlights of Magic Chef MCWC12B are 54°F – 66°F temperature range, electronic control dial, LED display, sculpted chrome shelves, quiet thermo-electric cooling and 12-bottle capacity.
With the help of the above features, this Magic Chef MCWC12B wine cooler can be pretty convenient to store your various wines and beverages.
It has thermo-electric cooling capacity, adjustable temperature control to store your preferred beverages at the best temperature.
This 12-bottle wine fridge can be a good option for small spaces or countertop use.
Magic Chef MCWC12B 12-Bottle Wine Cooler weighs 33.5 pounds and measures 22.3 x 16.9 x 21.8 inches. Read more…
[home]
Images
---