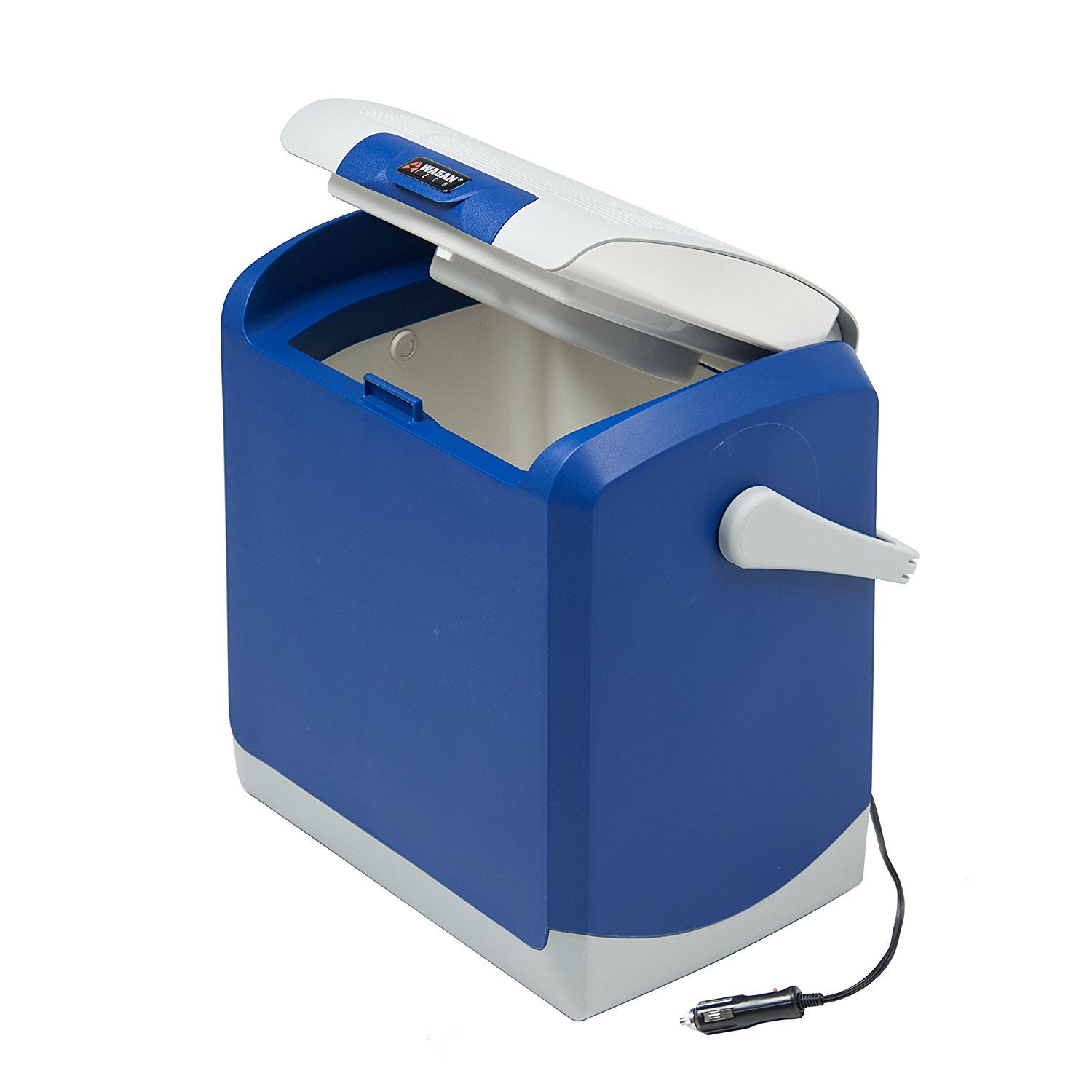 Regardless of brand popularity of the name Wagan, this particular product i.e. Wagan EL6224 cooler/warmer delivers the best performance. And so, it has gotten impressive ratings and reviews on Amazon.com shopping website.
This Wagan cooler/warmer meets the both purposes such as cooling and warming foods and beverages.
When we talk of the storage capacity of EL6224, it allows 4 x 2-liter bottles to store, whether you want to store these 2L bottles in vertical or horizontal form.
The internal dimensions are 11-inch long, 8-inch wide and 12-inch high.
Temperature range: 32° – 36° F below ambient temperature
It allows two temperature settings for cooling and warming. Wagan EL6224 cools up to 32° – 36° F below ambient temperature, warms up to 140° F.
Indicators are found at the back of the unit, and it comes with 3 switches such as hot, cold and off.
Wagan (EL6224) 12V Cooler/Warmer is perfect for road trips and other places where you need fresh foods and cold drinks instantly. Read more…
Images
---